President's Message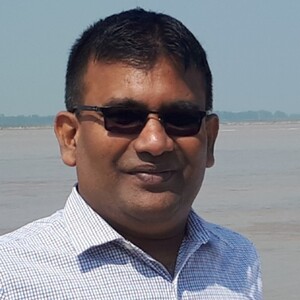 President's Message-
It is my responsibility to write this message as the President of the World's Poultry Science Association-Sri Lanka Branch (WPSA-SL) to our members, entrepreneurs and all other stakeholders in the poultry industry and any other reader who come across this website. I would have been very happy to start this writing as the president of this privileged association and done novel programs for the betterment of the poultry industry, If the sector was in a favorable economic environment and, a prosperous era.
Nevertheless, it is a challenging tenure for me and our team to do our activities and achieve the organizational objectives amidst the prevailing situation of the country. As such, as a responsible association, we wish to plan and work within the frame work of Education, Organization, Research giving priority for Food Safety and Food Security in respect to eggs and Chicken. Food security itself is a biggest challenge due to scarcity and unbearable prices of basic raw materials required for the poultry feed production. Other than feed, fuel, power and market for the poultry products have become huge problems. Therefore, it is time to work hard and strategically support the industry to overcome these issues.
Thanks to the efforts of the government, health authorities, security forces, and the society for adhering to health guidelines and regulations, we have overcome the threat of Covid-19. Role played by Department of Animal Production and Health in supporting the poultry industry in the period of Covid-19 should be appreciated. Simultaneously, this is the time that we should be more corporative and work more closely with authorities in the present crisis. Prices of eggs and chicken have gone higher than ever due to unaccountable and highly fluctuating production costs. As you know, chicken and eggs were luxurious food items in the past and the general public were able to enjoy these foods only in special occasions. Due to progressive developments in the poultry sector these products have become essential food items in Sri Lankan diets fulfilling national protein requirements. Current prices of these items have aggravated the purchasing power of consumers, country's economic crises and vice versa.
Therefore, we believe that while working from a scientific perspective to bring the poultry industry of the country to the next level in quality and technology, it is our responsibility to corporate with other organizations and authorities to contribute to their efforts to take out the industry from this fallen abyss. Since the export of poultry products has been identified as one of the major solutions for current crisis, we have to work collaboratively with authorities and other responsible associations or parties to seek the export market for our products.
From the inception of Sri Lanka Branch of WPSA in 1995 the organization has contributed to elevate the poultry industry in Sri Lanka in varies ways. We have carried out several programs and activities to educate our members, farmers, entrepreneurs and related technical officers on poultry farming, production and quality enhancement, health management and bio securities etc., and various awareness programs for the general public on poultry products. Further, WPSA-SL has contributed to expose our members/farmers/technical officers to novel technologies used by other developed countries in poultry farming by facilitating them to participate in local and international events. The organization has encouraged scientists to carry out research in poultry industry and made platforms to present their research findings locally as well as internationally. WPSA-SL Annual Session is one of the best local symposiums for scientists to present their researches on poultry.
We hope to strengthen the organizational links and work collaboratively with other institutions, and organizations such as Department of Animal Production anf Health, Universities (faculties of Veterinary Medicines, Animal Science and Agriculture) and Animal Husbandry, Training Schools to encourage scientists on poultry researches, organize trainings to enhance their knowledge on poultry and create interest on poultry industry among students. One of our main targets is to bridging the gap between those institutions/organizations and the poultry industry. In the same way, we hope to continue educating the general public (especially medical professionals and teachers) on 'farm to table' of poultry products, its nutritive values and to correct myths and misconceptions in the society on chicken meat and eggs
As the current President of the WPSA-SL I am geared to work with executive committee members as a team and to strengthen the relationship with our members and all other stake holders of the industry while greatly appreciating contributions from members, resource persons, financial supporters and well wishes to bring the WPSA-SL up to a more prestigious level.
We warmly welcome comments, suggestions, guidance of our members, stakeholders and any concerned parties including the general public to improve our lined-up activities. That will enhance the outcome of our programs, activities and making these events more fruitful for the enhancement of poultry industry of Sri Lanka.
Dr. Ushan Pallegama,
President,
World's Poultry Science Association,
Sri Lanka Branch.